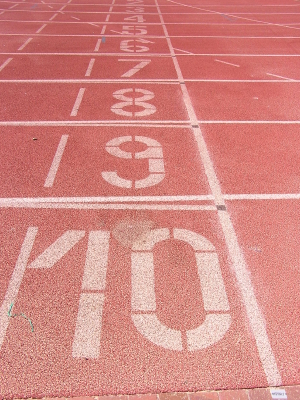 Today, we'll finish up our discussion of the Top Ten Tips for Copywriters. (If haven't read them yet, don't miss Part One and Part Two.) The final four tips from the list deal with out handle yourself like a professional in the industry. It can be easy to get wrapped up in patterns of just produce-produce-produce or to get bogged down by feedback, but avoiding those scenarios will keep you at your best. Here's how:
7. Question the creative brief; it's probably not as thorough as it needs to be
Creative briefs are written by clients or project managers and, as such, usually come from a "how do we meet the business objectives?" standpoint. While business objectives are important, though, it's also crucial that you have a good understanding of the customer's wants and needs. (After all, if you can't address a customer's wants and needs, the customer has no reason to take action!)
A creative brief is not set in stone—it's a working document. If you're not getting everything you need from it to create great copy, then ask questions until you do.
8. Expect edits and feedback from all stakeholders; know that there will be revisions
This can be very challenging for new copywriters, especially those who come from an editorial or creative writing background. When you go into a creative review, everyone in that room is going to have feedback for you—and, often, it will be a lot of people. This is normal.
Copywriting is a collaborative process. You put through your best work, you get feedback, you revise, you get feedback and you revise until it meets what your clients want. Getting feedback or requests for revisions doesn't mean that you're not doing your job well; it's just part of the process.
9. Do your best work, but don't fall in love with it; you'll probably have to change it
This is really a continuation of number 8. You're going to get people asking for changes to your work, but that's no excuse not to put your very best foot forward every time. At the same time, too, don't get so attached to what you've written that you get resentful if someone wants it changed.
It's natural that, every once in a while, you'll be really sorry to see a line of copy go and maybe even get a little ticked off to have to lose it. Just don't let your client or the project manager see it. Your job is to create copy that meets the client's objectives, not just to please yourself. Love your work and be proud of it, but don't get married to it.
10. Everyone thinks they're a copywriter, but you're [supposed to be] the expert
Everyone uses words and, as such, you'll often find clients or project managers who try to do some of the writing for you. They don't do it maliciously, but they'll do it. And, in such cases, you'll have to speak up if what's being suggested doesn't meet the needs of the work.
You have to have confidence enough in your abilities to voice your thoughts in meetings and advise when copy choices are being made. They may not always take your advice, but it's your job to offer it. I put "supposed to be" the expert because, unless you're speaking up and advocating for the integrity of the creative, you're not the expert—you're just a producer. Set yourself apart and treat the creative with the respect it deserves. Be an expert. Be a professional.
Your turn! How have you incorporated these tips into your professional life? Let us know in the comments below.
Last Updated on May 18, 2021 by Nicki Krawczyk