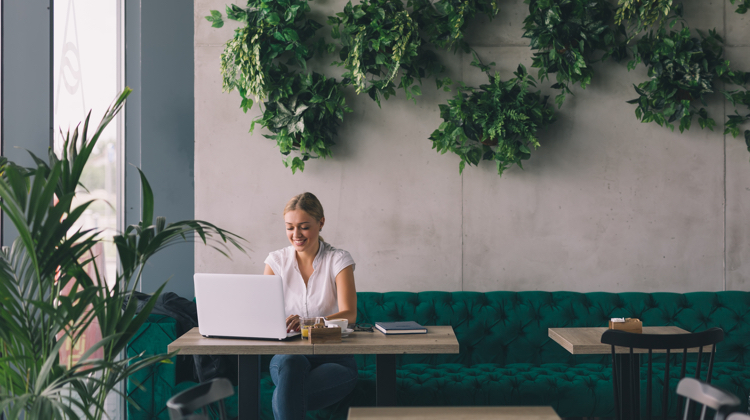 There's been a buzz in both the financial and lifestyle arenas over the past view years and the buzzwords to go with it are "side hustle."
What is a side hustle? Well, it's basically a small business that you run in your free time to help you bring in extra cash.
People may start a side hustle to supplement their income indefinitely or they may start them with the goal of eventually moving over to doing the side hustle work full-time.
Side hustles are started by all kinds of people: People with full-time jobs, students, homemakers, and people with part-time jobs. There are also people who take on multiple side hustles to create a full-time income.
The questions I've been getting a lot lately is whether copywriting can be a side hustle. And the answer I have for you is: Yes…and no.
I say yes because copywriting can be an ideal side hustle. You can pick up clients anywhere and work with them from anywhere, on your own schedule. It's flexible, it's creative and it's fun.
But I also say no because it can't be a side hustle…the way that some people try to do side hustles.
Some people opt to start side businesses in things that they're interested in, but they're not necessarily "pros" at. And that's perfectly fine when it comes to dog walking, kids party planning or house cleaning—people can provide a relatively high level of service at each of those without being full-on professionals.
But other types of side hustles require more skill and experience and copywriting falls into that category.
For example, if someone is going to offer tax preparation services as a side hustle, they'd better know what they're doing, right? Same thing with bookkeeping services, legal help, graphic design, copywriting, and other careers in which people have to amass and hone a set of skills.
But instead of discouraging you, this should definitely encourage you. After all, the skills and experience you build allow you to use your copywriting skills whenever and wherever you want to. It also quickly differentiates you from "competition" that's just pretending to know what they're doing.
Remember, too, that the training you get isn't a purchase—it's an investment that will pay for itself many times over. In fact, it's very likely it could pay for itself within a month or less.
It'll take just a little bit of time to get it up and going, but a copywriting side hustle can be a great option for someone with a love for words.
Your turn! What would you with an extra $1,000 or $2,000 per month? Let us know in the comments below!
Last Updated on March 8, 2022 by Craig Galo