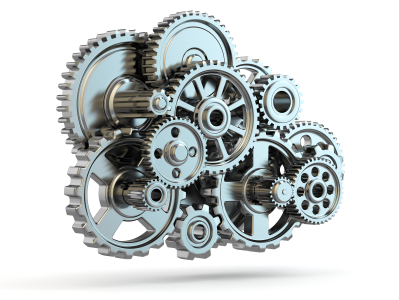 Today's question comes to us from Andy K., who asks, "I get distracted really easily when I need to get work done. Do you have any resources you can recommend?"
Well Andy, join the club. Part of how you're able to come up with your brilliantly creative copy involves your mind leap-frogging from concept to concept and solution to solution. Unfortunately (as you know) it's hard to rein it in when you need to stay focused on actually fleshing out your ideas.
Here's a little list of online resources I've found (and use) to help keep myself in check and increase my copywriting productivity:
1. MacFreedom.com Already popular with a few writers you might just have heard of (Nick Hornby, Dave Eggers and Zadie Smith, to name a few…), this app for both Mac and PC basically shuts down your internet access so you can focus on your offline writing. The same company also makes an app to block social media if Facebook happens to be your personal productivity demon.
Set it to block your internet for the amount of time that you choose—but be careful if you need to do research, because part of the genius lies in the fact that if you want to get back online, you have to do a full reboot to do it. There is a small cost for this program ($10), but it'll probably pay for itself in completed copywriting work in no time.
2. Focus Booster Similar to my own writing jump-start practice of setting 10/5 alarms, this app lets you set an alarm for 25 minutes worth of work and five minutes worth of play. You can download the app or use the online version, but I recommend setting the clock to audibly "tick" so you're constantly reminded that you're supposed to be working.
It's phenomenally useful, potentially habit-building and you can't beat the price. (It's free.)
3. Lumosity When you do take your brain breaks, eschew celebrity gossip sites in favor of brain-building games. This site promises to help train your brain in five different areas through fun games and exercises. (I recommend using this site in conjunction with Focus Booster, though—brain building is great…as long as it doesn't get in the way of your work.)
There's a fee to access the full range of games, but if you create a free account, you can access plenty of worthwhile free ones.
Your turn! What are your secrets to boosting your productivity? Let us know in the comments below!
Last Updated on November 16, 2022