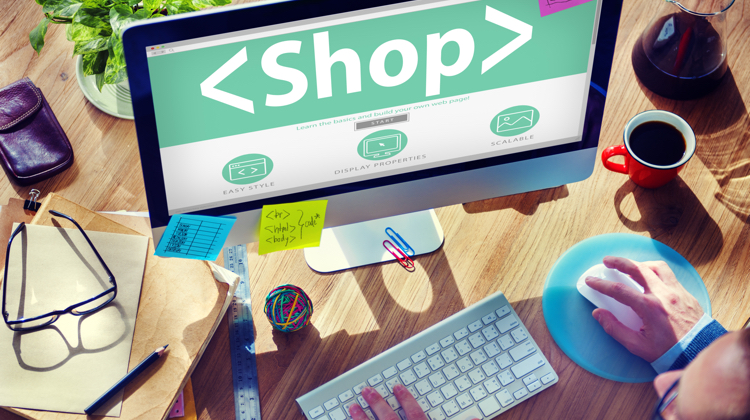 Selling online used to be about driving visitors to a sales page and throwing as much persuasive copy at them as possible, then hoping they'd click the "buy now" button. Today, though, there are many different paths to a sale — and many that don't even require a sales page. Read on…
Today's question comes from Marshall T., who asks, "I just started working with a new client. She's a solopreneur and working with a business coach who told her that she doesn't need a sales page for her product. Or, at least, that she can build that later once she's gotten a few sales. This seems wrong to me. What do you think?"
Even just a few years ago, selling without a sales page would be unthinkable. After all, if you don't have a page to drive people to that has all of the details, how do you sell them?
Now, though, we understand that it's rare that there's a "one-size-fits-all" client journey and we know that driving people straight to a sales page may not be the right choice.
All of the copy on a traditional sales page — which is all important, compelling copy — can be used in other places to encourage a purchase.
For example, if your client decides to create an email funnel, you could write a series of emails that lead to the sales information in the final email. In that final email, you'd include all of the compelling sales copy necessary, and there'd be no need for a sales page — your client can direct a click right to a checkout page.
Similarly, you could write a webinar for your client that educates the viewer and establishes your client's authority and wrap up the webinar with that compelling copy that leads to a sale.
Being a bit more creative with how you entice your client's customers to sell can work out well for both you and your client. For example, if your client wants to start making sales right away but doesn't have the money for a graphic designer, you can create an email funnel that gets the job done and has no need for a designer.
A webinar, too, doesn't have to be flashy to work. You can write the copy for the webinar (the script and what should be included in the slides) and your client can build the webinar in Powerpoint or Keynote herself.
It is generally a good idea to build a sales page at some point. Having a sales page just offers one more way to generate sales and might sway potential purchasers who are more comfortable clicking "buy now" from a web page than an email.
But a sales page doesn't have to come first. Work with your client to understand their business strategy and growth plan, and then help them create the most compelling method of driving sales.
Your turn! Have you written "alternatives" to sales pages? What kinds of pieces have you put together? Let us know in the comments below!