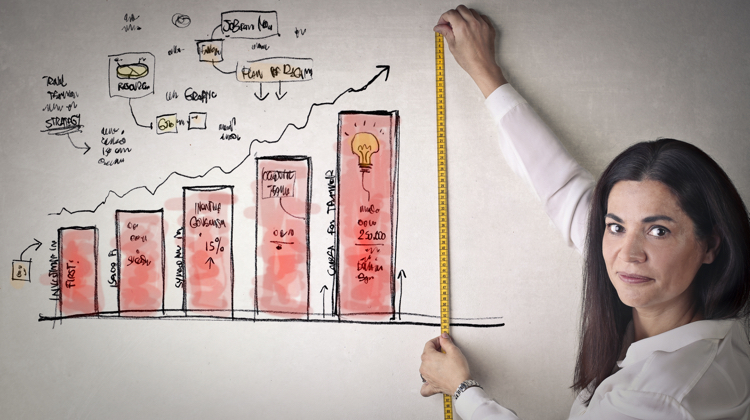 Your copywriting portfolio acts as a kind of proof that you know what you're doing. But there's another element to add that can be even more enticing and make you even more sellable. What's that? Numbers. Read on…
Today's question comes from Ellie H., who asks, "I had a potential client ask about the results of my emails. Is that something I should be tracking? Also, um, what results would those be, exactly? 🙂 "
I'm going to start by answering the second part of your question first.
All of our copy has a purpose and, often, the level to which it met that purpose — its effectiveness — is measurable. For a banner ad, it would be click-through rate. For a direct mail piece with a coupon, it would be the redemption rate. For web pages, it could be time spent on page, total number of pages visited in a session, and clicks on a call to action (among others). For an email, it would be open rates, click-through rates and, possibly, unsubscribe rates.
Now, for some strange reason, there are plenty of companies that don't provide these metrics to their copywriters. (Yes, the people who would most benefit from the information.) But that doesn't mean that you shouldn't have access to it.
You may have to be proactive and regularly ask for the information, but these numbers exist and they're available to you. And, when the numbers are particularly good, they're particularly impressive to potential clients. After all, if you can get good click-through rates for one client, you can probably do it for another.
So, should you be tracking your numbers? Absolutely. Beginning now, start tracking those numbers as often as you possibly can. It'll take a little extra effort, maybe an extra email or two, but it could very much be worth it.
Great metrics are just another proof point for the value of your work. Hiring anyone is a gamble. Your fantastic portfolio helps to assure potential clients of your skills, but great metrics help to back that up in a very tangible, down-to-earth way.
Your turn! Have your clients or bosses proactively offered up the relevant numbers for your projects, or have you had to ask? Let us know in the comments below!
Last Updated on November 15, 2022