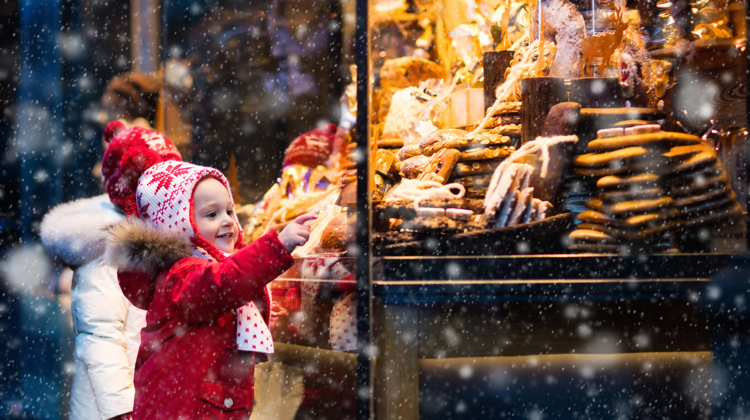 The effort you put into prospecting is directly related to the number and quality of clients you see a few months down the line. So, while it feels like you should slow down your prospecting during the holidays, that can actually be a problem down the line.
You're Not Annoying Business Owners by Reaching Out
Here's the thing about business owners: They are always thinking about their businesses. Always. And they want your pitches. They may actually be thinking about marketing even more so during the holiday season because they have numbers they want to hit before year end.
Instead of slowing down (or stopping!) your prospecting during the holidays, think about how you can tailor your message to the holiday season.
Your messages could address the holiday shopping season. For example, you may lean into concepts along the lines of "Are you seeing the holiday shopping surge you were hoping for? If not, here's what I can do to help" or "ways you can turn holiday shopping into a surge of purchases."
You can also focus on the post-holiday season. After the holidays, purchases tend to dip dramatically. You may frame your pitch around the fact that you can help prevent that dip with wildly effective messaging. That will give your prospective clients something to pause and consider if they're hoping to keep up the holiday momentum.
You already know that your pitches should convey the benefit of working with you and should be tailored to the business that you're targeting. But tailoring it to the time of year or season can also help add a powerful urgency to your message.
Keeping Up Your Pitching Means You'll Have Work Post-Holidays
It's very tempting to slow down your prospecting during the holidays—nobody wants to work in December! So, certainly block off any holidays you're celebrating and take time off from your business.
But you do not want to completely stop pitching in November and December.
Remember that the work you put into prospecting now shows up as clients and copywriting work in a few months. So, if you slow down your prospecting during the holidays, you slow down your copywriting work (and paychecks) in February, March, and maybe even April.
Don't slow down your prospecting during the holidays. Instead, approach it from a different angle to see even better results and set your business up to hit the ground running in the new year.
Watch More
Listen to hear more about why pitching over the holidays is a must, plus why you do not need to offer holiday discounts as a copywriter. Black Friday, Cyber Monday, and other promos may make sense for other business owners, but they'll only hurt your business in the long run!
Your turn! Are you going to commit to pitching during the holidays? What tactics or messages will you use in your pitches? Let us know in the comments below.
Last Updated on November 28, 2022