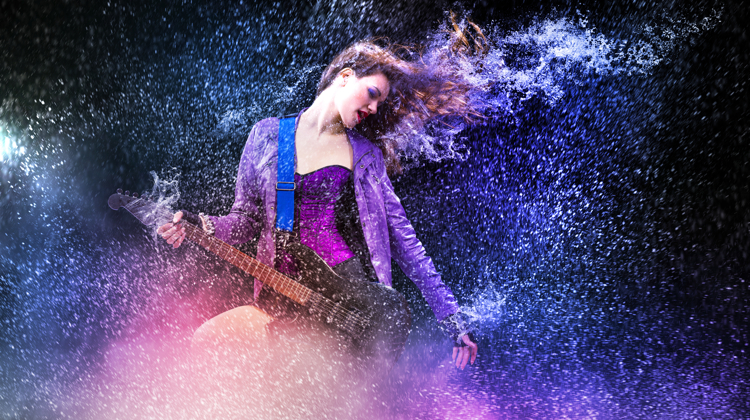 Sure, you know that LinkedIn is important…kind of. You put up a profile, but you haven't touched it in forever. Instead of just sitting there, your profile could be helping you get work—if you make some changes. Which changes are most important for a copywriter LinkedIn profile?
First, let's take a quick step back to talk about why a good LinkedIn profile is so important. After all, "everyone else is doing it" just isn't a good enough reason to have a profile.
You're probably already aware that most recruiters and prospective employers take a look at your profile as soon as they get your resume. They want to see what your profile looks like, how you describe yourself, who you're connected to and whether anyone has recommended you.
However, that's not the only group you should be thinking about. Now that you're a copywriter, you're also interested in getting freelance clients, in addition to jobs. Many potential clients go on LinkedIn and simply do a search for "copywriter." You want your profile to come back in that list of search results and you also want it to convince them to get in touch. So, let's dig into how to do that, shall we?
Title
This is one of the most important, but most overlooked parts of a copywriter LinkedIn profile. And when I say "overlooked," I mean overlooked by you. Lots of people simply put in their title and their current company. But that's vastly underutilizing it. At least part of your title should be what you want to be found for in search results. So, put copywriter in there!
Also, you want to get people over to your portfolio site, so put your portfolio URL in there, too. It's an open field, so you can do with it what you will.
Background Summary
So, you know how you write copy for a client to sell their product or service? Well, this background section (summary and experience) is really about using your copy to sell yourself. Your copy in the summary needs to convey your USP, of course, but it also needs to be interesting and readable.
Don't just copy your bio from your portfolio site, though; give them something new and interesting to read. Give them a reason to call you!
Background Experience
Many people just assume that they should copy and paste the experience section of their resume into this section. And maybe that's okay for some professionals, but not for you. Why? Because most professionals' experiences have taken place on the job, and that may not be the case for you. Don't be afraid to include project work you've done for clients—and don't be afraid to include a little write up of how you solved their problem with a link to the piece on your portfolio site.
Portfolio
LinkedIn offers you the ability to create a mini portfolio site on your profile. And that's great; I'd highly recommend putting two or three of your pieces up there…but not all of them.
Why? Well, on LinkedIn, they control the experience. They control what you're able to show and in what way. People can also be looking at your profile, but get distracted by a link in a sidebar to something else. On your own site, though, you control the experience and they have the opportunity to get truly immersed in your site. So put two or three of your best samples up there and then create an image that says "See the rest of my samples at [YOUR URL]"
Portfolio link in the title, portfolio links in the experience section, portfolio link in the portfolio section—are you seeing a theme here? You want to get them over to your portfolio where they can be wowed by your work and where it's really easy to contact you.
Recommendations
Next to your samples and your bio, the next most influential element on your copywriter LinkedIn profile is recommendations. These are proof—from the horses' mouths, so to speak—that real people have worked with you and have really liked your copy.
If you don't have any recommendations, now's the time to start reaching out. Go ahead and get in touch with people you've written for (even if your job wasn't specifically as a copywriter) and let them know that you're trying to build up some recommendations about your writing skills on LinkedIn. Now, each person has to upload the recommendation themselves (you can't do it for them), so it's also worth asking if you can republish those recommendations on your portfolio site, too.

The more people see the social proof of your skills, the better.
Skills
Speaking of skills, this is a section I'll mention because it's easy to do, though it's not exactly important on LinkedIn right now. In the skills section, you simply list all of your professional skills by doing a little search and clicking on the skill. Once you do this, people can endorse you for a skill (just by clicking) and you can endorse other people. Is this an especially important or useful feature on your profile? Not really, but it's easy. Spend an extra two or three minutes to add some skills so you can start acquiring your endorsements.
It really doesn't take long to update your LinkedIn profile. What it does take is some thinking, a few rough drafts and some polishing. Make your profile sparkle so people won't be able to resist getting in touch.
Oh, and I have one additional note: Right now, by default, LinkedIn will notify all of your contacts every time you make a change to your profile. If you're going to be making a lot of changes and/or making changes over the course of a couple of days and don't want your contacts notified every time, make sure to turn this feature off.
Your turn! What part of your profile are you going to change first? Let us know in the comments below!
Last Updated on September 29, 2022