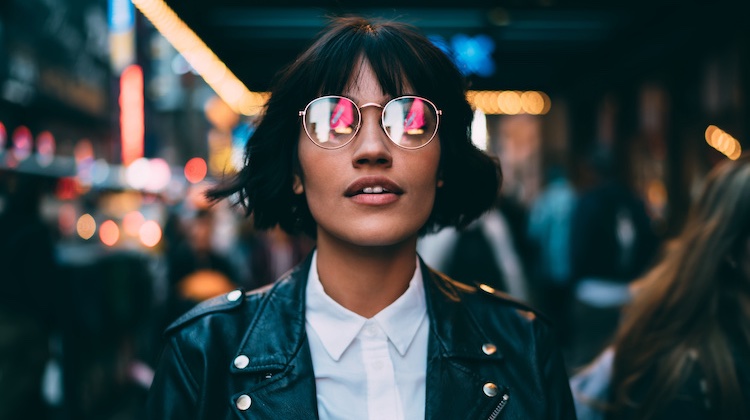 It's a fact that's sad, but true (and super useful to your success): very few people, including copywriters, are willing to go the extra mile. And even saying "mile" is probably overstating it. Very few people are willing to go an extra few feet.
That's good news for you, because you're one of the few that will go the distance. Here are a few ways you can do it with your copywriting clients to really stand out.
1. Get a Custom Portfolio Printed
You have your online portfolio and you have the print portfolio you carry with you to each interview. But if you really want a certain job and you really want to wow them, get a custom portfolio printed. There are plenty of websites that do it (Snapfish, CafePress, Shutterfly, etc.). Include your pieces that make most sense for the position to which you're applying and add a cover that says something like "[Your Name] for the position of Copywriter at [Company Name]" across the front. It's sure to make a major first impression.
And if you're interested enough to get a custom portfolio book printed for a job, are you interested enough to get one printed before you even get the interview? Of course you are! Instead of sending in just your cover letter and your resume, why not send in your cover letter, your resume, and your custom-printed portfolio right off the bat?
This shows the receiver just how serious you are about getting the interview. And bonus points if you get it all couriered over instead of sending it through the mail. Will this cost a little bit? Yes. So I don't recommend you do it for every job. But for the ones you really want, the ones that really keep you up at night, this is the way to go.
2. Customize a Page on Your Website
Obviously if your goal is to go 100% freelance, you're not going to print up a custom portfolio every time you have a discovery call with a client. But, if there's a project you really want to land (you know, one of those projects with a big-name client, a project that could net you ongoing copy work, or a project that you really want in your portfolio), you can create a custom page on your website for this prospective client.
This page doesn't have to be wildly fancy. But it can include are some observations on the business (what ideas are you already bringing to the table?), as well as samples that are most relevant to the business and the opportunities you see. Or maybe you have samples from other business sin the same industry. Or samples in a similar voice. Your project write-ups should speak to why these are relevant to the particular business.
3. Research the Client
Comprehensive Copywriting Academy students know this, but it bears repeating: know who your client is before you pitch them. Clients want your copywriting pitches. But they don't want generic, this-could-have-gone-to-anyone pitches. They want to know you are interested in their business; that if you work with them, you'll care about their business and will be invested in its success.
Being a strategic partner to your client—from when you first pitch them to when you are doing the work to after the project is over—is what sets successful copywriters apart from the ones that think copywriting is "too hard to get into."
When you get on your first call with your client, it should be clear you've done your research. That doesn't mean spending an entire day knowing all there is to know about your prospective client, but it does mean spending 15 or 30 minutes seeing what emails the client sends (you signed up for their email list, right?), what pages are on its website, and what they're doing on various social media platforms, to name a few places you can start.
4. Follow Up
You'd be surprised how many copywriters pitch or apply for jobs and never follow up (it's A LOT). Anecdotally, when I was in charge of building a copy team for a multi-million dollar company, someone on my team received a pitch from a would-be copywriter. She forwarded it to me (so don't worry if you're not sure if you're sending your pitch to the right person, take your best guess). He didn't have any direct copy experience, only content writing experience, so we didn't pursue it.
However, that would-be copywriter sent a follow-up about a week later. Impressed with his initiative, we set up an interview. Now that copywriter has written for several multi-million dollar brands and has a thriving full-time job (and side hustle freelance business) of his own.
If you want a potential job, proving you want it can be as simple as following up.
5. Hand-Write Thank You Notes (But Don't Send Them)
First of all, it's already classy to hand-write thank you notes instead of emailing them (and if you're not already sending a thank-you note of any kind after an interview, you really need to make that part of your process).
But, if you send them through the mail, it might take them several days to get to the rightful receiver. (Heck, I once got a thank-you note from an applicant that showed up weeks later because our mailroom was inefficient.) So, if you really want to make an impress, I recommend hand-writing thank you notes and having them delivered the next day, instead of sending them through the mail. That way, they're guaranteed to get there, and get there fast. Classy!
Of course, with many offices being fully remote, you may not have a physical address of the person you want to thank. If that's the case, make your thank you email stand out from a generic "thank you, it was so great talking with you and learning about X company." That may be true, but
Not sure if you have the person's email? Check your meeting invitation for the interview. Even if an assistant or recruiter set up the interview, the email of all meeting attendees should be there. If it's not there, look for their email on LinkedIn or Hunter.io. Or, see if you can find the email address convention that the company uses. If you find one person's email, you can guess anyone else's. It's often [email protected], [email protected], or [email protected]
Thank the Team (Even if You Don't Land the Work)
Whether you're applying for a job or pitching a freelance project and you don't get it, you want to leave on a high note. After all, you never know when these potential clients may need additional help or where your paths may cross in the future. Copywriters, particularly those that concentrate the bulk of their work in their nearby town or city, quickly realize that the creative community is small. Your chances of crossing paths may be greater than you think.
So, in the name of building bridges, send a thank-you note to the HR representative you met with. In it, you can restate some of the things you particularly liked about the company and let the HR rep know that you hope to get another opportunity at some point in the future. Essentially, you're saying that there are no hard feelings and you'd take their call in the future. You're a professional. And some day, if not today, they're going to want you on their staff.
If you didn't meet with an HR rep or the hiring manager is the one that breaks the news to you, you still want to reply with a thank you. In it, you can also ask if they and/or their team (depending who you met with) is willing to share any feedback that will help you grow as a copywriter.
The best copywriters learn to love feedback (it's what got them to be at the top of their game in the first place!). Showing you're not only open to feedback, but actively requesting it, show your professionalism and drive to constantly improve.
Which of these techniques have you implemented and how did it work out? And which of these techniques do you plan to use next? Share in the comments below!
Last Updated on September 20, 2021 by Kate Sitarz