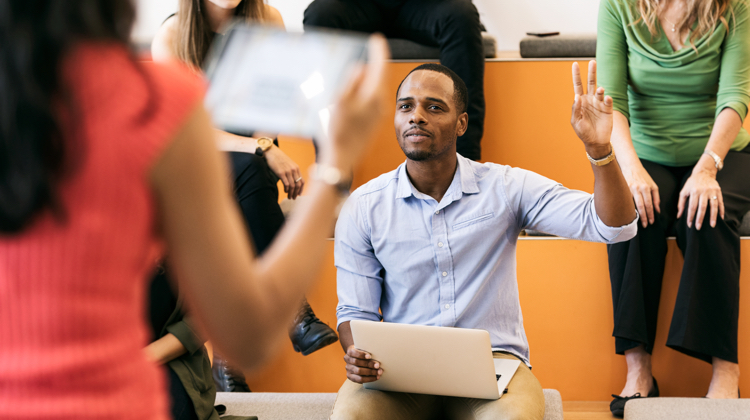 If it hasn't happened yet, very soon clients will start coming to you. They'll get referred by your previous or current clients or they'll find you on social media and they'll come to you.
Which is great! It feels great to not have to go out there and prospect for every single new client.
But a single question can make the difference between you doing so-so work for a new client, and work that's crazy effective and makes that new client rave about you to all of their other business-owning friend.
So what's this amazing, insightful question? Here it is:
Why?
It seems simple, but bear with me for a second.
When a new prospective client calls up any other copywriter and says, "I need you to rewrite my website," that copywriter is probably going to launch into timing and pricing. "Sure. I can write a new website for you for $XXXX and deliver the first draft by Tuesday, May X."
A slightly more insightful copywriter might instead start by asking, "Okay, which pages do you need to have written?"
But you, being the professional genius that you are, when your prospective copywriting client says, "I need you to rewrite my website," you ask, "Why? What are you hoping to accomplish?"
Getting at your soon-to-be clients' wants and needs helps ensure you craft copy that actually meets those wants and needs! Otherwise, what's the point, right?
You may also discover that what they think they want won't actually meet those wants and needs.
For example, if a prospective client asks you to rewrite their site and you ask why, they may say "Well, we're running Facebook ads and those ads aren't doing very well, so we need a new website."
Now, you, being the insightful marketer will know to ask, "Okay, when you say it's 'not doing very well,' what does that mean? What numbers are you looking at?" After all, if the click-through rate on the ad isn't doing well, it's not the website's problem at all (at least, not at first) and what they really need is for you to write them new Facebook ads!
Getting at the deeper issue with any project sets you apart from your competitors, clearly conveys your professionalism, and helps ensure you produce work that has the highest possible positive impact for your clients.
And that's how you keep those referrals rolling in!
Your turn! How will you incorporate the "Why?" question in your conversations with new clients? Let us know in the comments below!
Last Updated on December 18, 2022