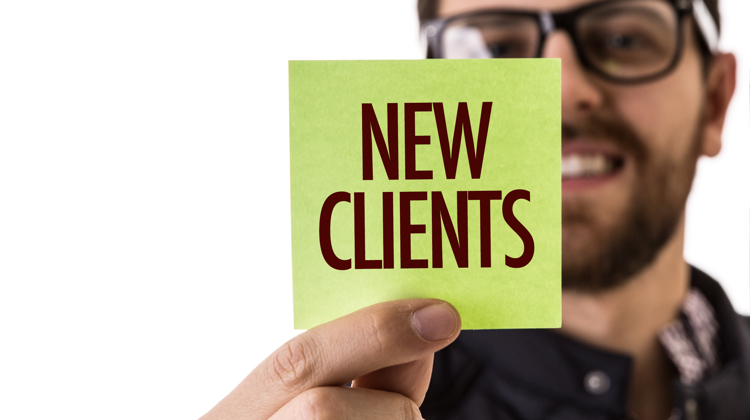 Looking for clients is a big part of your job. (At least initially; eventually referrals will make everything much easier.) Many new copywriters can fall into a little bit of a client-search trap, though: They pick one method of searching and stick with it.
If that method works consistently for you, then great. But it's much more likely that that method will be spotty and, if you're not seeing the results you want, it's also likely you'll get frustrated and disappointed.
So let's head off any frustration and disappointment at the pass. Today, I'm giving you 37 different ways you can try to find clients. Some will be easy to do and some will take longer than others. And some will work like gangbusters for you, and some won't—but you can't know until you try.
The key here is to spread your wings a bit and try a few new tactics. It'll shake up your marketing game and help you find clients in areas you might not have before. You can work your way down the list, or pick and choose a few that seem most useful to you.
If you're really serious about success, though, you'll try as many as you can, giving each a good and solid effort. The more you get yourself out there, the more clients you'll find.
35 Ways to Find New Copywriting Clients
1. Pass out your info to vendors at farmers markets and craft fairs
2. Attend trade shows and chat with both vendors and attendees
3. Contact previous colleagues and see if their current companies need copywriters
4. Send prospecting letters to local brick and mortar businesses
5. Run useful, instructional webinars geared to your target audiences
6. Advertise (carefully!) on Facebook, Google, LinkedIn
7. Create a branded Facebook page and post regularly
8. Create a Quora account and interact with people who ask marketing/copy questions
9. Create a networking group with designers and marketers
10. List your business on LinkedIn
11. Create a newsletter for your online portfolio site
12. Host an online event for decision makers in your target audiences
13. Offer free 15-minute copy evaluations
14. Offer referral bonuses to previous clients
15. Create an irresistible newsletter sign-up bonus for your site
16. Create a Medium account and post copy-related posts there
17. Create an email funnel for your own business
18. Put your info and a compelling message in your email signature line
19. Join Facebook groups and post about your services (when allowed)
20. Follow HARO and look for publicity opportunities
21. Pitch a story to your local news outlets
22. Self-publish a book
23. Run a giveaway
24. Improve your SEO to bring in more organic traffic
25. Partner with other business people and share email lists or co-host giveaways
26. Start your own podcast
27. Guest post on relevant sites
28. Run a promotion on a deals site like Groupon
29. Host an in-person workshop or training
30. Attend industry meetups
31. Buy ads on niche sites
32. Post videos on YouTube
33. Connect with design studios
34. Co-host a digital training event with designers/marketers/etc.
35. Apply to full-time jobs as a temporary solution
Your turn! This is, by no means, a complete list: What additional ideas do you have? Let us know in the comments below!