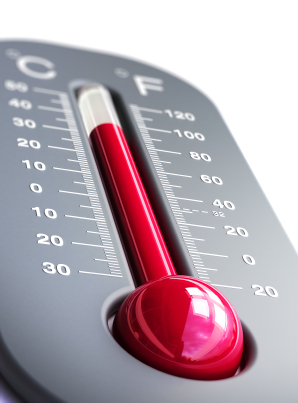 If you're going to get into a new career, it makes sense that you'd want to know for sure that there are jobs to be had. And you know I'll stress again and again that there are, but sometimes more specificity is requested. In that spirit, I bring you today's post.
Today's question comes from Austin R. who asks, "What are the best job markets for copywriting right now?"
Well, let me begin by saying:
There's a two-part answer to this question—be sure to read both parts.
First, that's a simple question, so let me give you a simple answer. The industries that are seeing the biggest growth and need for copywriting are:
1. Healthcare/Pharmaceuticals. People are getting older, more products and companies are being created, and those products and companies need copywriters.
2. Technology. Same thing with as with healthcare: Technology is big business and these companies need people who get it and can write about it.
3. Finance. The ability to translating complex financial concepts to a target audience is a skill that financial companies are actively seeking (and paying for).
4. Start-ups. More and more new companies are realizing that they need to start working with copywriters to refine their messages right away, not just once they've secured their big rounds of funding.
Okay now: Part Two.
With all of that said, let me again stress that every industry is looking for copywriters.
Whether you're interested in sports, beauty, health, children's education, or dentistry, there are jobs for copywriters within your interest.
And while I understand wanting to know exactly where you can look to get a high-paying job the fastest (though "high-paying" may not apply to start-ups until they make some big bucks), I'd offer a few words of caution.
I definitely recommend trying out a few different industries. It will help you broaden your experience and help you discern what you're naturally most apt at writing about.
And sure, jobs in "high-profile" industries like sports or fashion might have a bit more competition, but there are still plenty of jobs to be had. As with absolutely any other job (in or out of copywriting), it's up to you to make yourself the best candidate.
But, that said, don't get into (or stay in) an industry just because it's "hot" or it pays well. If you want a fulfilling job, a major factor is that you have to enjoy what you do at least some of the time.
There's a bit of a trap in staying with a job you're not loving, too: You could begin to think you don't like copywriting, when what you really don't like is your industry or your particular job.
So, sure, try out pharmaceutical copywriting or tech copywriting or beauty copywriting or sports copywriting—there are writers who love their jobs and are making good money in all of them. But don't limit yourself. Copywriters are needed in every industry (and in ad agencies catering to every industry). Explore and find the industry/job/work situation/part-time job/freelance gig that's right for you.
Copywriting can be as flexible, creative and fulfilling as you want it to be and as you make it.
Your turn! What industries are you most interested in? Let us know in the comments below!
Last Updated on December 2, 2014 by Nicki Krawczyk