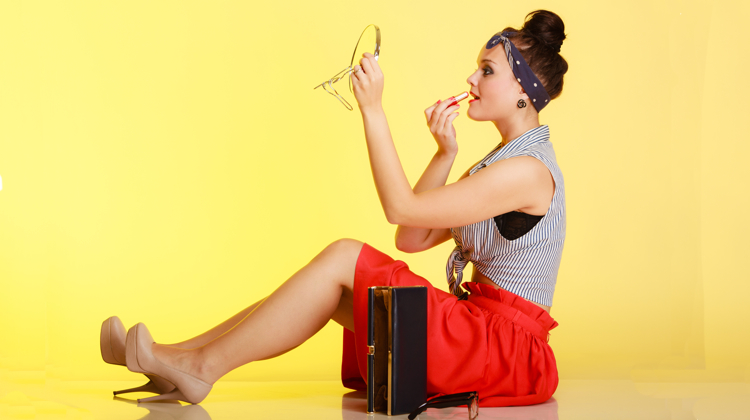 When you get your big chance and land an interview at an ad agency (or an in-house agency for that matter), you want to make the best impression you can. But how does that "best impression" extend to your wardrobe? What, exactly, should you wear? Read on…
Today's question comes from Hugh W. who asks, "I'm psyched that I've got some agency interviews lined up, but—not to sound weird about this—I don't know what to wear. I don't want to look to eager, but I don't want to look like a slacker, either."
What you wear to an interview is actually a very important issue. It's a big part of your first impression, and it also says a lot about what you think of the company you're interviewing with and what you think of yourself.
But since most ad agencies, and many internal agencies, are casual to the extreme (have you ever seen a man wear a giant velour onesie to work? I have), it can be challenging to gauge the appropriate kind of attire for an interview. You want to impress them, but you also don't want to look like uncreative, boring, or uptight.

Let's start with what not to wear. Resist the urge to wear jeans. Sure, you'll probably wear jeans most of the days that you work there, but that day hasn't come yet. Right now, you're auditioning for the right to wear jeans. And the same goes for t-shirts, sweatpants, flip flops, or anything else super-casual. You're not getting beer with a buddy, you're trying to land a job.
That said, though, you don't necessarily have to wear your suit. Men can get away with suits as long as they're a bit more interesting/creative/funky than your average black suit/white shirt/red tie combination. And, I suppose, women could wear a skirt or pant suit as long as they're interesting, but as most women know, it's really hard to make those look funky or cool.
It should go without saying that you shouldn't wear anything revealing or flirtatious, but you should also be careful about wearing anything that looks excessively expensive. (Ladies, leave your Louboutins in the closet. Gentlemen, leave your Rolex on the dresser.) You don't need them to form impressions about how much money you've made, want to make, or expect to make based on the way you're dressed or accessorized.
And now what to wear: There aren't any hard and fast rules, but that's a creative industry for you. You need to look dressed-up and like you put in some effort, but it should also look like you're creative. Think of what you'd wear if you were meeting your significant other's parents for the first time and he's a world-renowned artist and she's a world-renowned novelist. You'd dress to impress, but you won't dress so that they think their darling child is dating an investment banker. Or a mortician.
Dress so that you're comfortable, but also so that you'd feel at home at the hottest, new, somewhat expensive restaurant in town. After all, that's what you're trying to convey to your prospective employers: You're the hottest, new (somewhat expensive) copywriter in town.
Your turn! What do you plan to wear to your next copywriting interview? Let us know in the comments below!
Got an interview coming up? Here's more info to help:
Copywriting Q&A: How to Set Yourself Apart from Your Competition
Copywriting Q&A: Interview Tactics to Get an Ad Agency Job
Copywriting Q&A: How to Negotiate Your Salary
Copywriting Q&A: Questions to Prepare for in a Job Interview
Copywriting Q&A: The Secret to Wowing Interviewers