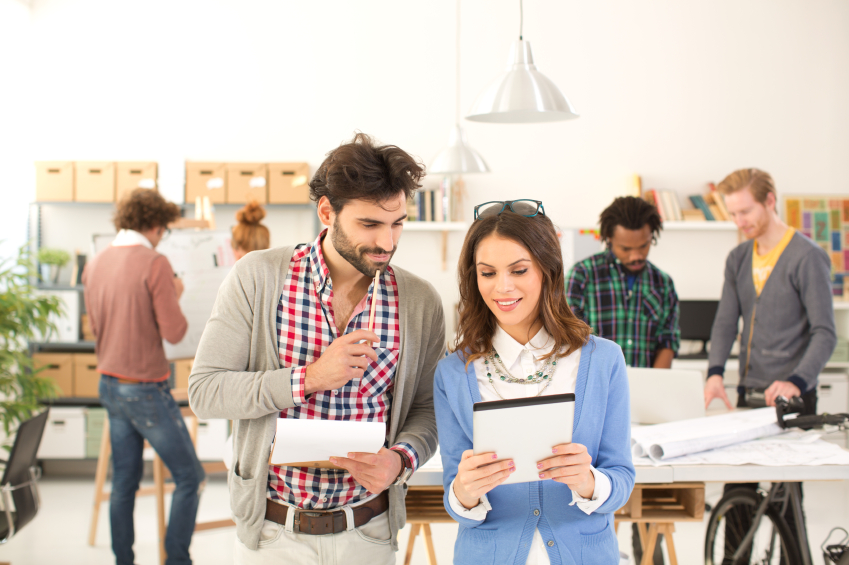 In the creative industry, people are always moving from job to job and project to project. And that means, of course, that you meet a lot of different interesting people. But just because they're gone doesn't mean they should be forgotten; in fact, ex-coworkers can be incredibly valuable. Read on…
Today's question comes from Eileen H. who asks, "I just left a job and was thinking of connecting up with a bunch of my old coworkers on LinkedIn. But is that weird because I've already left? What's the etiquette?"
First, to answer this question directly, go ahead and connect with them! If you're on good terms with present or past coworkers, add them to your online network. Since you're a copywriter, though, take the time to switch out that "I'd like to connect with you on LinkedIn" message for a personal one. It should be lighthearted and quick, but from you—not from LinkedIn's canned copy.
Now, on to the next part. You may have heard me say in the past that the creative community in a city is very small. And I really don't care what city it is; it feels like everybody knows everybody. After all, creatives are always hopping around through different jobs and different clients, so they're always working with new people. And that is sooooo good for you.
You want to be sure you stay in contact with old colleagues because it's often these very people who will get you work. After all, they've worked with you before and they know you're good, so they're happy to recommend you and get the credit for a great hire.

At the same time, too, these ex-coworkers may come in handy at your job. You can be a pretty big hero by recommending someone for an open position who ends up working out really well. Talented creatives are always just passing the good karma around.
But how do you stay in touch with your old colleagues? Don't overthink this. "Staying in touch" could be shooting them an email every few months and suggesting meeting for coffee or drinks (if that's the kind of relationship you had) or it could be a simple as just liking their status updates on LinkedIn. Everybody likes to be liked and seeing your name as one of the people who have liked their post/update just puts you front of mind.
A key is to give as much as you take. Send along job openings and recommendations just as much (if not more) than you ask for them. After all, you want everyone to think of you as a valuable contact, too.
Your turn! Have you ever gotten work through an ex-coworker? Let us know in the comments below!