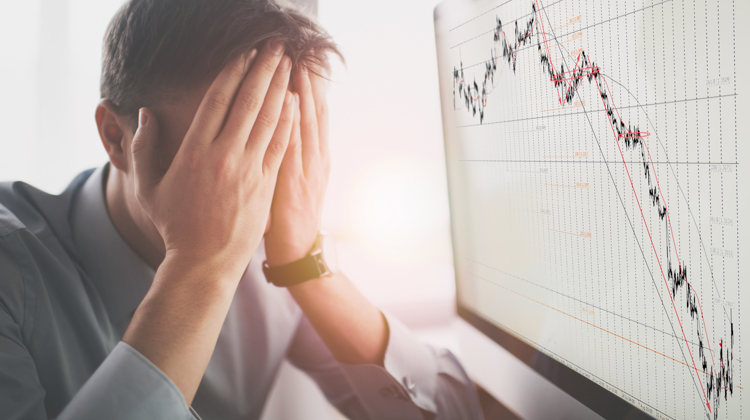 A couple of key things to start out with:
First, while there will be a recession at some point in the future (since that's how economies work), there's no way of telling if one is on the horizon and how long or difficult it could be. (Even the experts are split about whether one is on the way soon—there are a LOT of factors involved.)
Second, I would never tell you not to be concerned about your finances at all. Save wisely and spend wisely at all times.
So, with that said, let me tell you when it was that I first hit six figures in my copywriting business: 2008, the height of the "Great Recession."
And why was that? A big factor is that during those two years, when companies were trying to cut costs any way they could (but still keep their businesses going) they weren't hiring copywriters on-staff…but they still needed copywriters.
I freelanced and I did contract work like crazy. It seemed like every other day a recruiter or a former colleague was calling me with a project or a referral.
Companies couldn't afford to let their revenues decrease, so they had to work extra hard to keep consumers buying. And that was where I came in.
Now, were there companies that tried to pay me less because the economy was bad? Of course—but I just didn't take the work. I had plenty of other companies that needed me and were willing to pay my standard rate.
Freelancing and being flexible can actually make you more in-demand during economic downturns.
Even if your goal is to work on-staff for a company, knowing that you can freelance (and, if you're one of my CCA students, you've always got your portfolio site and samples ready to go) should give you some measure of peace.
Whether the economy tanks or whether your company just goes through layoffs, you can be back in the freelance mix, contacting recruiters and pitching companies, in a day.
Again, no one knows if a recession is coming soon. And, obviously, I can't make any kind of income guarantees. But I do want to point out just how clouded the thinking is behind ideas like, "Oooo, freelancing is so risky!"
No, freelancing is not risky when you're skilled at what you do and when you have a reliable system for pitching potential clients. What IS risky is trusting that your on-staff job is always going to have a paycheck for you, no matter what.
A lot of people were burned in the last recession and feel very sorry for them. I'm not at all saying that I was smarter or savvier than they were—only that I was luckier than they were because I was in a career that can directly be linked to helping companies earn money, and that I could do it as a freelancer.
So, should copywriters be concerned about a recession? Like I said, everyone should be making smart money decisions around their spending, saving, and investing.
And I'm not saying you shouldn't be concerned at all. If anything, this should be a reminder to do what to do to make sure you're as financially secure as you can be, no matter what the economy does.
But if you're a copywriter who's planned ahead a little bit—honed your skills, has gotten some experience, and has put up a great website—you might just find (like I did) that not only is a recession not a worry for you, but it ushers in more success than you've seen yet.