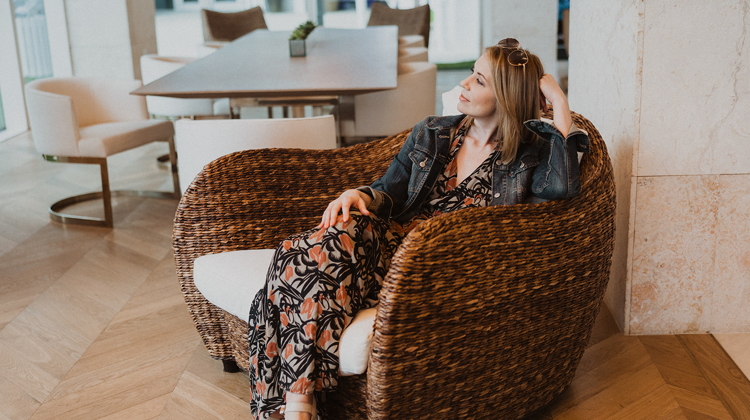 The first time I made six figures as a copywriter was in 2008…right in the middle of the Great Recession…right after I left my full-time job to go freelance.
Why then? Especially knowing that period was when, sadly, companies were laying off staff left and right. But here's the key:
**Companies still needed copy because copy drives business.**
Remember, copywriting is writing that's designed to sell or persuade. It's emails, websites, sales pages, banner ads, direct mail, even billboards.
Copywriting is about making connections — connecting people who have a want or need with the solution to that want or need by writing in a way that resonates with them.
So while companies were laying off staff, they were also bringing on freelancers to help them keep their businesses afloat and continue making money.
Two Things You Need to Have (Especially During Challenging Economic Times)
Now, look, I'm not making—and I never make—any income guarantees. I can give you the steps, but you have to take the action.
And I'm not telling you that you shouldn't be concerned about a financial downturn.
But what I can tell you is that, at any point,—and most especially during challenging economic times—there are two things you need to make sure you have:
First, you need to have a skill that helps businesses make money. In an economic downturn, businesses slough off tasks, teams, and even divisions that don't directly contribute to revenue and they focus attention and resources on those that do.
Second, you need a skill that you can do as a freelancer. The great thing is that most skills can be done freelance—the key is that you need to be ready and willing to take on the freelance mantle if need be.
I'm not saying you should quit your job—far from it!—but if you want to make sure that you weather an economic downturn with as little turbulence as possible, you need to make sure you have the skills—and the systems—to find and market yourself to clients.
It's probably not a surprise at this point, but copywriting fulfills both of those qualifications. 😉 Even if you don't want to write copy full-time, it might be worth thinking about investing in a side hustle skill; something that can add income in the good times and help keep you stable in the challenging ones.
Caution: Blog Writing is NOT Copywriting
One quick note, though:
Blog writing is NOT the same thing as copywriting. Blogs are content — or writing that's designed to educate, entertain, or inspire. Content helps companies establish their expertise, get ranked on search engines, and can help get some traffic to a site.
Copy drives action. Content supports attention. Both have their place in a business, but one earns a writer much more money. Hint, hint: It's the one that can drive sales.
Unfortunately, that's not the case with content. Content is important, absolutely, but it's not a business necessity. Content writers — blog post writers — will have an *extremely* hard time getting work and clients in any kind of economic depression.
(And that's on top of already being faced with a flooded market and competition that's willing to write for two cents a word.)
Yes, things can get scary during an economic downturn. And no, I'm absolutely NOT promising you smooth sailing.
But what I can tell you is that it's a good idea to do what you can to insulate yourself against challenges that might come up—especially since that insulation can only benefit you, no matter the economic situation.
It wasn't a fluke that I first hit six-figures in the middle of the Great Recession. I had the skills and I had the systems that let me take full advantage of what was a terrible situation for many but that turned out to be a huge opportunity for me.
And that opportunity also supported me in remaining a six-figure copywriter from then on.
No one can predict the future and, if anything, I tend to be more optimistic about it than many. But I also think it's just the wise thing to do to help make sure you're okay, no matter what comes up.
Last Updated on October 5, 2022