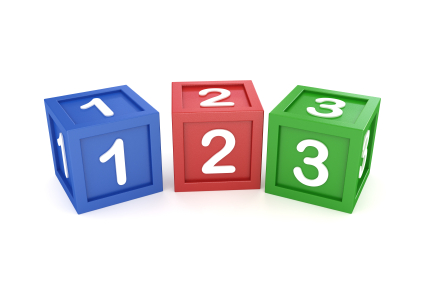 Ready to get serious about learning to write copy? Perfect: That's exactly why we put this series together. So, let's get right down to it and go a bit more in-depth into the first three points of our Top 10 Tips for Copywriters.
The first tip is:
1. There's a difference between features and benefits; write about the benefits
This is, hands-down, the most crucial point for any copywriter to understand. Simply put, the "benefit" is how whatever you're writing about will help your consumer. Features are just details about whatever you're selling.
For example, a feature of a new razor is "six  titanium-coated blades that never dull!" But the actual benefit to consumer—what's in it for them—might be that they can get a softer, smoother shave than ever before and save money because they'll never need to buy another razor.
Benefits are so crucial because they directly explain to the consumer why they should take the action you want them to take, whether that be purchasing, subscribing, referring a friend, or anything else. Think about it: Have you ever gotten an email in your inbox where the subject line simply says: "Like us on Facebook!" and you've thought to yourself "Why should I???"
Strive to always, always highlight benefits in your writing—put them in your headlines, make them the first things your reader sees and make them clear and to the point. Writing about the benefit is the most important tactic for creating effective copy.
2. Ask for the sale/action and give them a clear, single next step to take
Another element of copywriting that a lot of new writers miss is to actually ask for the sale: Tell the reader the next step you want them to take; to "Buy Now" or "Sign Up Now" or "Forward to a Friend."
It sounds silly to say that you have to tell your reader what to do, but remember: at no point to you want to force your reader to have to figure out what to do next. Don't make them think! Present to them what they should do next and make it clear and easy to do.
In that same vein, despite what multi-taskers profess, it is physically impossible for a person to perform two actions at once. You need to give your reader one, single, clear next step to take. There may be other actions you'd be perfectly happy for them to take if they don't take the main one (Liking the company on Facebook, bookmarking the site, etc.), but the hierarchy among those must be clear.
The main action you want them to take has to be front and center and the secondary actions must be clearly just that: secondary.
3. Write for your audience, but write in your brand's voice
As we discussed above, your audience's needs and your benefit to them will dictate your writing. You'll also have to write in words that are familiar to your audience and that resonate with them. For example, a bank that had created a new product for teenagers wouldn't use terms like "fiscal responsibility" and "high-yield investments."
At the same time, though, the company that you are writing for (the brand) has a very specific voice. It has a tone and style that differentiates it from its competitors and all of its copywriting should stay within that established voice.
The brand voice for Virgin America airlines, for example, is fresh, bold, confident and exciting. No matter who it is addressing in its copy, it would never be cutesy or overly young ("LOL! Flying to Vegas is a total trip!") and nor would it ever be elegant ("Experience the finest in luxury, with our supremely plush seating and state-of-the-art entertainment consoles."). Your brand voice should always dictate exactly how you write and the words you choose.
Ready for more? Check out Part 2 and Part 3 of the series.
Now, it's your turn: How have you incorporated benefits, clear next steps and brand voice into your writing? Let us know in the comments below!
Last Updated on August 10, 2014 by Nicki Krawczyk