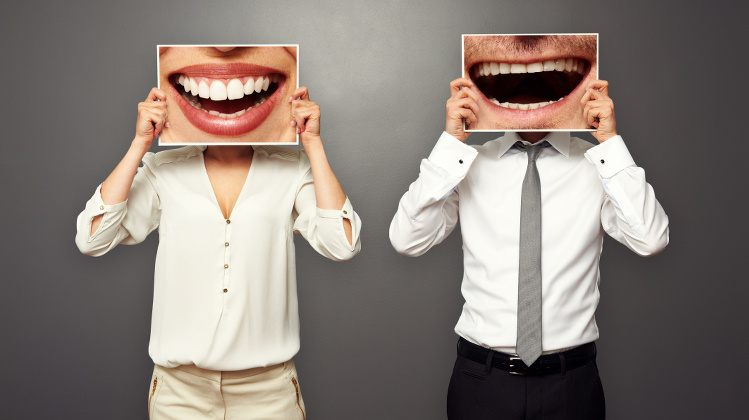 Some of the most memorable ads are the funniest ones, but how did the writer (and designer/videographer) get to that point? How did they take a creative brief and turn it into something that makes you smile—if not laugh out loud? Well, that's exactly what we're delving into today. Read on…
Today's question is from Ascher H. who asks, "So many of the best ads I see are really funny. I'm worried that I won't be able to write stuff that's that good. Do you have any ideas about how I can up my humor game?"
First, I want to make an important point. Similar to our previous post about creativity, you don't need to be funny to be a successful copywriter. Many companies aren't looking for humor in their copy—in fact, many more than those that are looking for humor.
Instead, companies are looking for writers who can craft benefit-driven copy that resonates with their target audiences and drives the companies' goals ahead. If you don't consider yourself funny but want to be a copywriter, you're in luck: You have the potential for a lucrative career ahead of you.
Now, on the other hand, if you do want to write funny copy, there are a few principles to follow. And when I say "funny copy," by the way, I meant truly funny copy: the kind that people actually recognize as being clever and enjoyable, not the ads that are trying to be funny, but fail miserably. I also don't mean the absurdist ad campaigns that try to be entertaining by being entirely bizarre and ridiculous. (I'm talking to you, Skittles.)

The most common denominator for the most successful funny ads is actually a fairly simple concept: They point out the absurdity in real life through common, and relatable situations or perceptions. Sometimes those situations or perceptions might be turned on their ear, but the element of an absurd or relatable issue in real life remains.
Here's a prime example in Samsung's "Texts from Mom" commercial:
This ad takes the common idea that our Moms don't know how to text, but they text nonetheless and make countless mistakes. What makes this so funny is that, even if you haven't personally experienced getting a "bad" text from your mother, you can easily appreciate the situation.
Remember the Bud Light "Real Men of Genius" campaign? It was all about signing power ballads about the absurd things men really do on their nights out — and they hit home so well, they were hilarious.
Two of the most literal examples of simply pointing out what happens in real life are the "Ship My Pants" campaign from Kmart and the "Half Fast" campaign from Verizon.
Now, does this rule hold for every funny ad? Of course not—but it sure holds for the majority of them. When you're tasked with writing a funny ad, the first thing to do is to identify what actually happens in real life that relates to the product or service you're trying to sell. Explore everything that happens with, without, and around your product/service and industry. Chances are there are treasure troves of humor just waiting to be discovered.
Your turn! What are your favorite funny ads? Do they hold to the making fun of real life/making fun of perceptions rule? Let us know in the comments below!
Writing copy? Here are more tips:
Copywriting Q&A: How to Write a Great "About Us" Page
Copywriting Q&A: How to Write Effectively for Non-Profits
Copywriting Q&A: 5 Ways Super-Productive Copywriters Start Their Days
Copywriting Q&A: 6 Habits of Successful Copywriters
Copywriting Q&A: 3 Books Every Copywriter Must Read
Last Updated on December 19, 2022