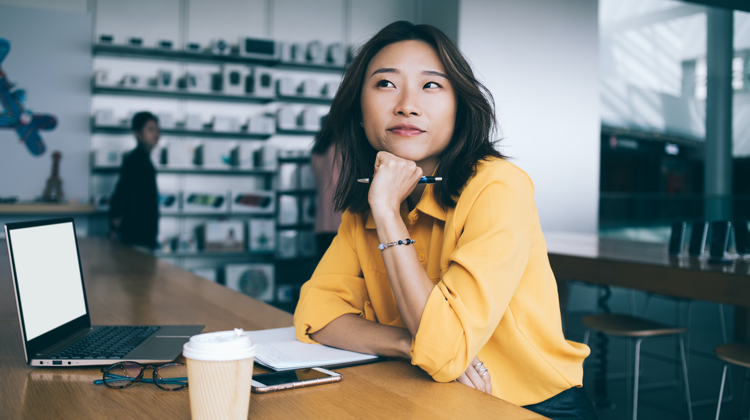 This isn't going to be a major revelation but in order to be a professional copywriter and have a successful career, you need, well, clients. Paying clients.
And in order to get those clients, you need a proven system for finding, pitching, and landing those clients. (All of which we teach in the CCA, so no worries there.)
But all of this invariably leads to the question: "How do I know when I'm ready to pitch clients?"
The truth is that you'll never feel 100% ready. There's always going to be a voice in your mind with a reason to wait or something else you "should" do before you get started.
Really, there are only three essentials to being ready to pitch.
First, you've learned the techniques. You understand both the fundamentals and the advanced tactics of writing copy. You've watched the videos, you've taken notes, you've evaluated the copy you see around you every day.
Second, you've practiced those techniques. Until you actually take the time to write copy (like with the action sheets we provide in the CCA), edit your own copy, and ask for feedback, you don't really know how to write copy. As good as our training is, you do have to do the work in order to master the techniques!
Third, you've learned the process of effective pitching. You can't just send out an email asking for work or, worse, send out a mass email to a bunch of contacts. You need to learn the system for sending out pitches that are so full of value for the recipients that they welcome your pitches and they're much more likely to get in touch. (Also in the CCA. I didn't call it "comprehensive" for nothing.)
Once you've crossed those off your list, you're ready to get pitching. Will there still be things for you to learn? Of course! This is a full career, there will ALWAYS be more things to learn. You'll be developing your skills for the rest of your life!
You'll be developing your pitches, too. You won't just send out one batch and be done; you'll refine your pitches to make them more and more effective the more you work with clients and the more you refine what you have to offer.
But you can't do any of this until you get started. As I tell our students, you can't wait to "feel like it" before you take action. You have to take action, whether you feel like it or not! And that extends to feeling ready—you have to start pitching before you feel ready. Because, again, you will likely never feel completely ready.
Just set yourself a deadline or set aside some time on your calendar to do it…and do it.
One more follow-up question and answer: Do you need to already have your portfolio site up? Not necessarily.
Obviously, the ideal scenario is to have your portfolio site live and chock full of fantastic samples before you start pitching. But we don't live in an ideal world.
If you see great opportunities to pitch out in the world, if you identify clients you want to work with, or even if you need to bring some cash in right away…don't let waiting to get your site live get in the way.
Get it live as fast as you can, but don't let it get in the way of pitching if you identify opportunities you want to go after. If a potential client asks to see the website you don't have yet, you just reply with the truth: "I'm actually right in the middle of getting my site up, but I think I can make a huge impact on your business, so I didn't want to wait to get in touch."
Start training yourself to have a bias toward action and it will pay off (BIG time) in your business.
Your turn! What's your deadline to start pitching? Do you dare to make a commitment right here and now? 🙂 Let me know in the comments below!