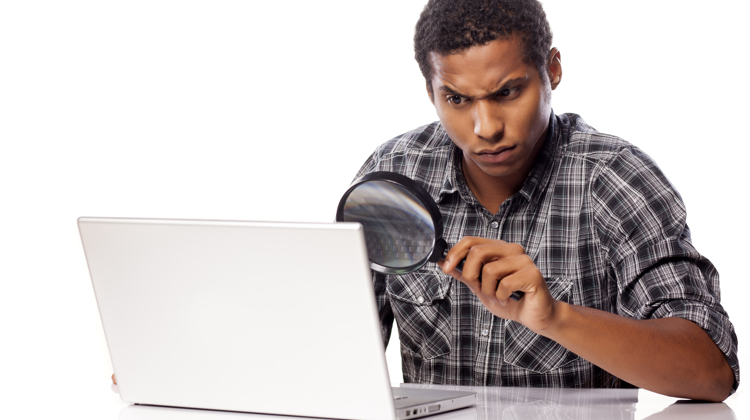 Many new (or new-ish) copywriters think that finding potential clients is hard. The truth is, it couldn't be easier: Do a Google search, open a phone book (if you can find one), or just walk down the street.
Most businesses and companies need copywriting help to some degree. It's not finding potential clients that's the tricky thing; it's identifying how you can help them.
To that end, we've put together a list of questions to help you evaluate a potential clients' marketing materials. Bear in mind, though, that this is just a list of questions you could ask (and a partial list, at that).
There aren't going to be any obvious answers; you'll have to use your copywriting training and experience to answer them—and figure out how to fix them for your would-be client.
Without further ado, let's look at those questions!
Website: Is their benefit clear? Is what sets them apart from their competition clear? Do you understand what they do? Do you understand their story? Do the copy and the design of the website work well together? Does the layout of the messages make sense?
Emails: Is there an email program? Are there multiple places to sign up for the program on the site, and are those enticing? Is there an automatic and immediate welcome email? Does the welcome email have a clear purpose, benefit to consumer, and CTA? What are the goals of the email program? Is there an email funnel in place? What is the goal of the email funnel? Do the funnels in the email teach, inspire, and persuade?
Marketing materials: What marketing materials does the client have? Do they make the benefit and differentiators of the business clear? What is the purpose of each marketing material? Are they running ads and, if so, do they convey they benefit and have a clear CTA? Do they have lead nurturing marketing materials like webinars or ebooks and, if so, are they effective?
Copy, in general: Is it clear who their target audience is? Are they using the right words to talk to them? Is their brand voice clear? Do they use it throughout their copy?
Your turn! Where do you see the most copy problems among your potential copywriting clients?
Last Updated on November 15, 2022