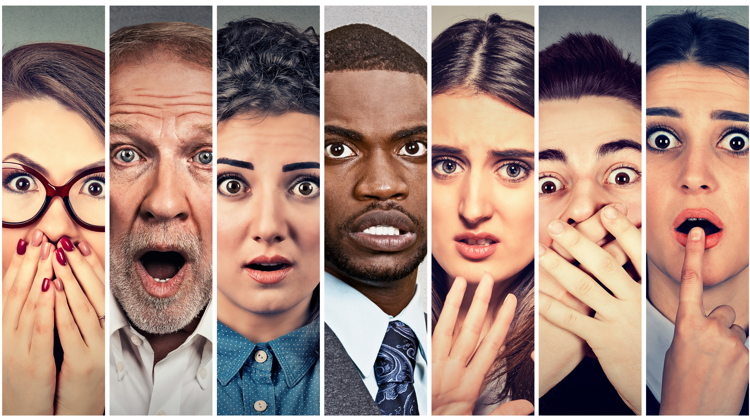 When you're learning copywriting, building your experience, and starting to look for clients, it can feel like everything is going to be smooth sailing once you first start landing clients.
But I want to prepare you for something (and then help you get through it).
When you start getting work, your first reaction will be elation.
And then, likely about three seconds later, your next emotion will be panic.
Why? Because now you actually have to deliver on the copy!
So, if you're looking forward to landing your first clients, great. You should be. It's going to be thrilling and it's only the very beginning of all of the excitement and fun.
But, at the same time, I want you to be prepared for feeling nervousness and maybe even full-on panic, too.
And the first thing I want you to know is that it's completely natural.
Being nervous the first time (or several first times—or every first time) you write for a client is a natural and normal response to doing something new.
Remember, any time we move out of our comfort zones, there's a very loud and insidious part of our brains (literally!) that tries to keep us inside that comfort zone and keep us living small, "safe" lives.
That feeling of panic isn't a sign that you're not meant to write copy and it's not a sign that you're not going to be able to write copy well.
It's just a natural and normal reaction to doing something new.
And you know what will make that feeling go away the fastest?
Sitting down and getting down to work.
Go over your creative brief so that you're crystal clear on the project.
Outline your key messages so that you're not facing a blank page.
Start playing around with headlines, subheads, body copy, etc.
You don't have to get it right the first time. In fact, you probably won't.
You'll write your copy, then you'll edit it, edit it again, and polish it. And then you'll get feedback from your client and revise again until your client is thrilled.
(And, by the way, thank goodness for deadlines, because nothing will get your butt in your desk chair like a deadline!)
Yes, you're going to get nervous when you first think about writing—and probably when you first start writing, too.
But your creative brief is your roadmap and the copywriting principles and advanced tactic you've learned will help guide your writing and, maybe more importantly, your revisions.
You're going to freak out. But it's okay, it's natural, and you'll get through it. 🙂
Last Updated on December 18, 2022