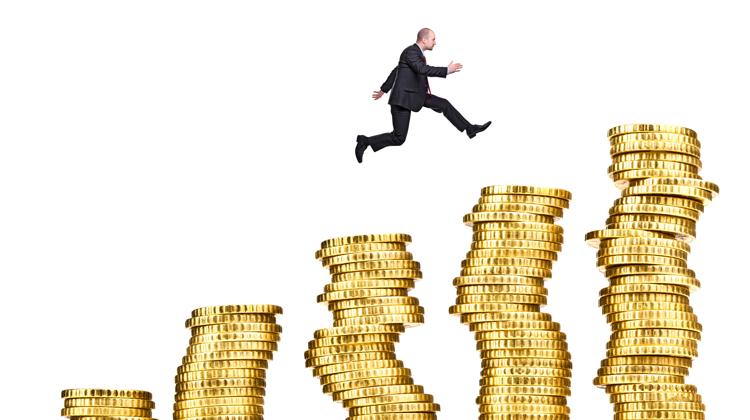 When you're first learning to write copy, trying to craft the write line feels like pulling teeth. You wrangle and struggle and moan and groan and wonder how long until you'll get better at this. So, today, we're giving away the big secret: The key to improving as a copywriter. Read on…
Today's question comes from Asher H. who asks, "I'm enjoying learning copywriting, but I feel like I'm really struggling with getting it right sometimes. How can I get better?"
First and foremost, the most important thing to remember when you're learning is that it's supposed to be hard. You're learning a brand new career! Slicing into people's skulls does not come easily to brain surgeons when they're first learning, building houses does not come easily to contractors when they're first learning, and copywriting will not come easily to you when you're first learning. Not only is that okay, that's how it's supposed to be.
That said, though, you know that eventually you'll get better. And you want to get better faster. You want the secret to success. Ready for it?
The only way to improve your copywriting is to write copy. And to write a lot of it. And to incorporate the feedback you get.
I know: That sounds very simplistic and you're rolling your eyes at me, but bear with me for just a moment while I explain.

Here's the thing: it can be very scary to get work. Not just to go out and prospect for it, but even to get it actually assigned to you. You have to be willing to put yourself out there and, in essence, put yourself to the test. And very few people are willing to do that often and/or consistently.
But improvement comes with practice and practice comes with pushing yourself outside of your comfort zone. At some point or another, everyone worries that they're not good enough; it's just a fact of life. But when you let that fear keep you from doing the things you need to do to succeed, that fear becomes your life.
And the truth is that you're not going to ever experience a major "failure" in copywriting. There's work that a client isn't happy with. There are clients that don't renew your contract. There's even losing a job. But none of that is complete failure. They might be setbacks, but they're not failure.
But it's also not just about writing. You can write and write and write and write…and it can all be mediocre if you're not revising it based on feedback you get. Not all feedback will be good feedback—sometimes clients want to add in things that just don't work—but the feedback you do get from people worth listening to like your boss/creative director and astute marketing and product managers, that's the gold right there. Learning to incorporate feedback is the key to honing your writing.
That said, though, bonus points, too, if you're out there applying your critical eye to the world around you. As students in our Comprehensive Copywriting Academy can attest, I'm constantly encouraging them to read the ads they see around them and analyze how they're written. Is the benefit to consumer clear? Is the call to action clear? Are they writing in a way their target audience will understand? You'll learn a lot from both good ads and bad.
The key to improving is to get yourself out there in the world of copy. Write more of it. Polish more of it. And read more of it. Do it all consistently and you'll get better faster than you even expected.
Your turn! What habits are you going to undertake to keep improving your copywriting? Let us know in the comments below!
Last Updated on October 27, 2022