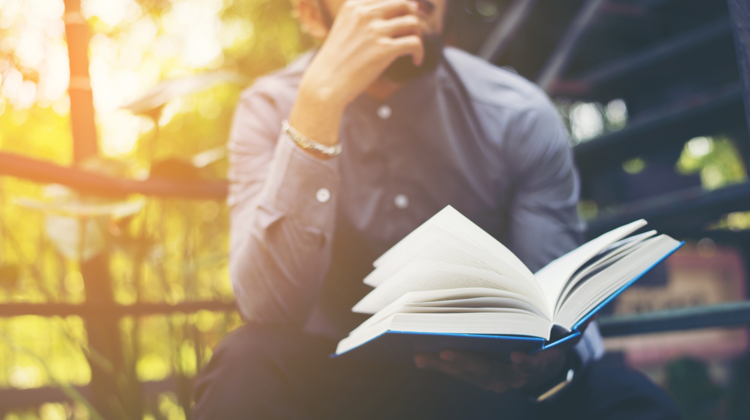 If there's one trait that will separate the successful from the unsuccessful in pretty much any field, it's persistence.
(I have a visceral dislike of the faux word "sticktoitiveness" so you will NOT see that here. You're a writer; I'm sure you understand.)
You can get the hyper-detailed road map to exactly where you want to go, but unless you start walking down that road and keep walking, you won't get there. And, you have to keep walking in spite of any diversions, surprises, upsets, or self-doubt.
All of which is much easier said than done.
Persistence is developed and strengthened by practice. Make yourself do something, and you'll get much better at making yourself keep doing something. Persistence is a muscle that grows with work.
But even the most persistent among us sometimes need a little kick in the rear; a little wisdom from those who've been there. And that's what these three books are about.
Okay, you know my aversion to fake words, but I'm going to let this slide since there's so much wisdom in here. As you might have guessed, Forleo's premise is that there are no problems or challenges that can't be figured out (and if they can be, they're not problems—they're facts of life).
That's a pretty empowering concept to ingrain in oneself, but the book goes on to talk about actionable steps you can use to make that belief power steps toward your biggest dreams and goals. (And, being a self-made multi-millionaire, Marie Forleo ought to know.)
Fair warning: Goggins used to be a Navy SEAL and both uses and references language that one doesn't use in polite conversation. (I also want to note that I'm not actually okay with all of the language; though he seems open-minded and equality-oriented, there are a few places where he directly equates parts of the female anatomy with weakness. Just be aware.)
If you can look beyond the language, though, you'll find an incredibly inspiring and insightful book about pushing oneself beyond perceived limits and just how small and mediocre those perceived limits can keep us. You don't need to want to be a Navy SEAL or an ultramarathoner to appreciate that we often let ourselves stop or slow down when things get a little tough. This is a good book to help you learn to power through.
Another language alert, I supposed, but this is more along the lines of what you'd hear in a PG-13 movie. Sincero's book has been out for a few years and she's written a few sequels, but I'm still a big fan of the first. Look: there's nothing new here. It's another "you can do it, so just do it" book. But sometimes we just need to hear things a little bit differently, or hear things again, to take it to heart. And unless we're all living the lives of our most glorious dreams, there is still room to grow and we do need reminders that we're badasses and that we can do it.
Now, as I said, you develop greater persistence by being brave, taking action, and being persistent. But…sometimes a little inspiration can help jumpstart that persistence—and when you need it, these books can be a great place to turn.
Your turn! Are there any books about persistence that I missed? Let me know in the comments below…
*FYI, these are affiliate links and you help support us and all of the work that we do via purchases made through these links.
Last Updated on June 28, 2022 by Kate Sitarz