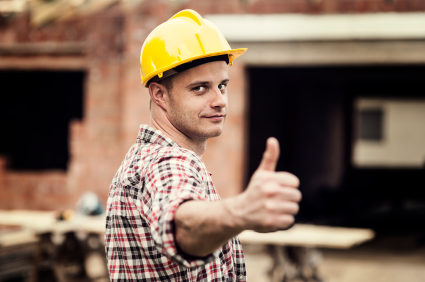 Today's question comes from Tari O. who asks: "I haven't done a lot of work yet, but it seems like a Catch-22 and I need to have done work (and have lots in my portfolio) to get work. How can I build my portfolio?"
Super question, Tari! (And one that I know for sure is on a lot of people's minds.) It does seem like a Catch-22, doesn't it? You need to have portfolio pieces to get portfolio pieces. The good thing, though, is that there are specific steps you can take to make your portfolio more robust before you even get your first job. And, because this is such an important topic, we're going to make this week's Q&A part of a…duh, duh, duuuuuuh: Three-Part Series!
Here we go with part one: Copywriters aren't the only creatives who struggle to fill their books (I'll use "book" and "portfolio" interchangeably–as should you, by the way). Very talented designers who are just getting started need samples just as badly as you do. So what should you do? Find 'em.
Post on the "gig" section of Craigslist, post on boards (physical or online) at local college graphic design departments, get in touch with designers near you on LinkedIn, network at industry events, or even ask recruiters if they know of any fresh-out-of-school designers who might be willing to chat. In your posts/messages/chats, let them know that you're a stellar copywriter who's relatively new to the scene and you're willing to trade some copy work for some design work to create some amazing portfolio pieces.
If you already have a client lined up to do work for, super. If not, though, that's fine: you're going to do work for clients you don't have yet. If Audi or Victoria's Secret or Cheetos or IKEA asked you to do an ad, what would they look like? Okay, now do that. Yes, you don't have these clients yet, but you can still design ads for what you would do for them and still present them to potential employers as examples of what you can do as a writer. These are called "spec ads." (One very important note, though: Make very sure that it's clear in your print and online portfolios that these pieces are concept-only and that you have not actually worked for these clients. If that's not clear, it's, well, kind of a whole lot like lying.)
And, of course, put your very best foot forward with these. If you do a Cheetos print ad or email or banner ad, make sure that it follows the brand's voice, talks to the benefit to consumer, gives a clear action for the consumer to take and is just darn irresistible. (As if Cheetos aren't already irresistible. <sigh>)
So, there's your first step and we're knee deep into our Three-Part Series. If you're ready to move on, check out Part 2 and Part 3.
Your turn! Have you found a designer to work with? How are you building your portfolios? Let us know in the comments!
Last Updated on August 10, 2014 by Nicki Krawczyk