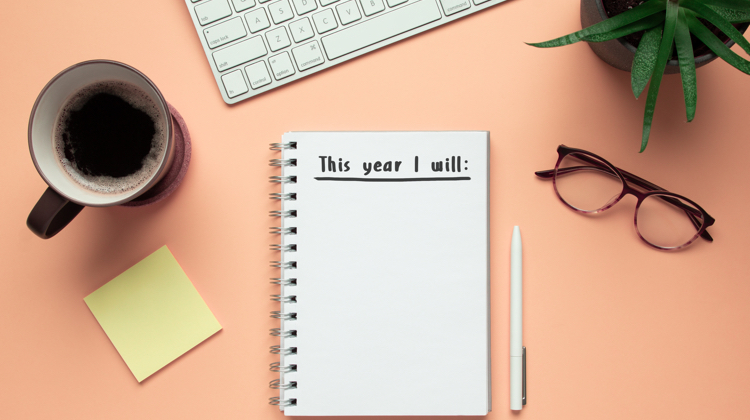 Congratulations! You're this close to making it through another year and starting a whole new one. Yippee!
And, if you ask me, part of what makes this time of year so exciting is the potential for positive transformation in the new year.
But guess what? True transformations don't happen by accident. If you want an amazing 2023, you have to PLAN for an amazing 2023.
So, if you haven't already:
After you've done that, it's time to make your big plans for the New Year.
I've compiled a list of questions to help you get a handle on what you want to do in 2023, along with how to get you there.
I'd encourage you to really spend some time with these questions and give them some deep thought. You also don't necessarily have to write them all out in order, but I'm going to challenge you to finish them all.
And, you may discover that as you answer some questions, your answers to others may change. Be open to the process and be willing to explore all of the possibilities that 2023 could hold.
Ready? Let's dive in!
What do you want more of in 2023?
Here's a short list of possible words to choose from. Feel free to add words; just be sure that they're things you can be in control of! For example, "respect" might not work if it requires other people to respect you—you can't control that—but "self-respect" absolutely works.
Peace
Confidence
Income
Freedom
Fulfillment
Happiness
Contentment
Creativity
Fun
New Year Goals: An Overview
Let's start with an overview of goals in each of the key areas of your life. Be aware, though, that these might be likely to change as you do more thinking about the details!
What's your greatest family goal for 2023?
What's your greatest health goal for 2023?
What's your greatest relationship goal for 2023?
What's your greatest friendships goal for 2023?
What's your greatest fun goal for 2023?
What's your greatest career goal for 2023?
New Year Career Goals
Since we're pretty career-oriented around here, I'm going to give you some deep-dive questions for your career and career goals, but you'll also find that you can adapt nearly all of these to help you think about the goals in the other areas of your life.
Your Job
What are the characteristics of the kind of job you want to be doing for a living? Be thorough!

Does your current job meet those characteristics?

If not, why aren't you doing the job you want to be doing for a living? (List out your answers)
For each, ask yourself, "How can I change this?" (Hint: "I can't" isn't a real answer. If you REALLY needed to, you could change anything.)

What do you need to know, be, do, or have to do what you want to do for a living?

What is the very first, smallest step you can take on that path?
Your Finances
How much do you want to be making for a living? (Not just necessarily in 2023, but as a whole.)

Do you need to change your current job or add a side hustle to meet that goal?

How much money do you want to make in 2023?

Is there any ramp up time involved? (Will you need time for learning/training, building up clientele, etc?)
Minus the ramp-up time, how much will you need to make per week to meet your goal? Per hour? (It is A-OK to estimate that ramp-up time; we're looking for estimates here.)

What do you need to know, be, do, or have to make what you want to make this year?

Do you need to invest in yourself in order to make this happen? If so, how will you finance this? (Savings, a credit card with a plan to pay it off, a loan from a friend or family member, taking on part-time or short-term work, etc.)
Your Schedule
Motivation is garbage – it will wane because that's what it does. Knowing that you have to rely on action instead of motivation, what small action(s) will you take each day to move toward your goal?
Your daily schedule proves what you TRULY value. If necessary, what are you willing to give up to reach your goals?
What commitment(s) are you willing to make to ensure that 2023 is your best year yet?
What word or phrase do you want to be your theme for 2023? Why?
And there you have it! I'd love to hear what your theme will be for 2023—if you're up for it, share it in the comments below!
Last Updated on October 13, 2022