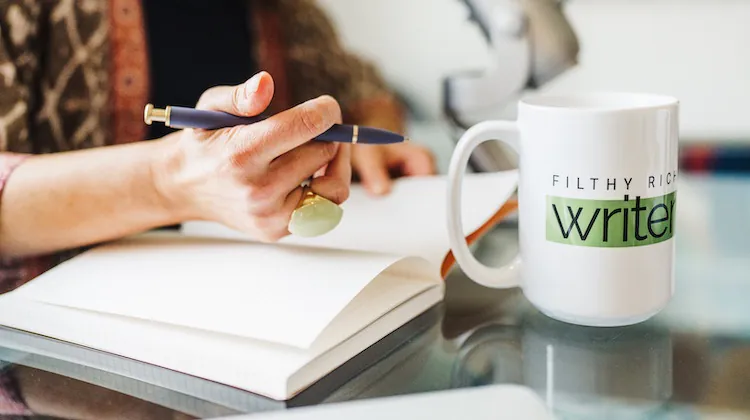 If you're interested in becoming a copywriter, or even just wondering how you would go about it, you're in the right place. Getting started in copywriting is easier than some people would lead you to believe. (The ones that say copywriting is "hard" to get into are usually the ones that skipped step number one.)
If you're still dipping your toes into copywriting and have questions like what copywriting is, how much copywriters can make, if copywriting is for you, how soon you can make money as a copywriter, and more, then you'll want to check out this page. We've compiled a list of some of the most frequently asked questions about copywriting and answered each one.
If you're pretty sure copywriting is something you're interested in and are ready for some concrete action steps, read on!
6 Steps to Become a Copywriter
1. Get Copywriting Training
The first step to getting started in copywriting begins with training. There's simply no way around it. The would-be copywriters who fail, the ones that say it's "too hard" to get into, are the ones that skip this step.
If you're thinking, "Hmm… this copywriting thing sounds interesting, I'd like to try it out" or "I think I'd make a good copywriter" (or both!), it's time to get the training you need to become a copywriter!
Copywriting is not like other kinds of writing (it's why we get paid so well to do it). Of course, if you're naturally good at writing, the go-to resume and cover letter editor of all your friends, then that's a bonus!
When you write copy, you're connecting an audience with the right solution to their challenge or problem. You're offering a solution to a need they have (whether they know it or not).
That means you need to have a deep understanding of the audience and the type of language and messaging they'll respond to, in addition to knowing how to write in the brand's voice. You also need to know the difference between features and benefits (in copywriting, you always lead with the benefit!).
You can even take the first step to get started in copywriting today! Sign up to get access to our free, on-demand video training.
---
2. Practice Copywriting
And no, we do not mean by hand copying ads. So many so-called copywriting "gurus" tout the benefits of hand copying ads. We're not in second grade detention writing "I will not run in class" 50 times in our best cursive. Instead, once you have training and you understand key concepts like features versus benefits, look for copy in the world and then analyze it. What's working? What's not working?
Then, try your hand at rewriting the ad. How can you lead with the benefit? Are there word choices you would change to better match the brand voice? Does the copy make sense for the medium? The target audience?
Analyzing and rewriting ads is how you'll build and strengthen your copywriting skills.
Be sure, too, to start looking at ads very strategically. What are they trying to say? Who are they trying to say it to? And what do they want those people to do? Do you think they were successful? Start looking at the ads you see every day with a critical eye.


---
3. Build Your Online Portfolio
Every copywriter needs an online portfolio. This is how clients can see you know how to write copy.
There are plenty of websites that make it super easy to create your online portfolio. (And in the Comprehensive Copywriting Academy, we walk you step by step through how to build, and write, your online portfolio.)
As you build your portfolio, you'll want to consider how to set yourself apart from other copywriters. One way to do this is by writing your Unique Selling Perspective (or Unique Selling Point).
At this point, you need to be calling yourself a copywriter (if you haven't started already!). Start getting used to the idea that you are a copywriter. You are becoming someone who writes copy for a living. Live it, own it, be it.
---
4. Land Copywriting Clients
Here's the catch-22 of every copywriter's career: you know how to write copy and are ready to land clients, but how can you land clients if you've never had previous copywriting jobs?
That's why you create spec ads. You demonstrate to prospective clients that you can, in fact, write copy. You know how to write in a company's brand voice. And you can think strategically about solving a creative brief.
Then, you can put together your pitch list and start pitching clients. The way we teach pitching in the Comprehensive Copywriting Academy is very different from the way most people teach it! It's not about being pushy or salesy or tacky. It's about adding value. These are the types of pitches that potential clients want to receive in their inbox because you're providing a solution to a challenge or opportunity they have.
You'll also want to find out what kind of advertising and marketing groups meet in your city and join them. Attend their events and just get to know people. Feel free to let them know that you're just getting started in the industry and you're looking to learn as much as you can—you'll be surprised at how many people will be willing to offer advice or may even need your help on a project.
---
5. Know That Resistance is Going to Come Up—And You're Going to Keep Going Anyway
When you get started in anything new, whether it's copywriting, another career, a hobby, a new skill, whatever, you may not be an expert right away. If you think about it, it makes sense. We wouldn't expect a pilot who takes a flying lesson or two to captain a commercial flight full of passengers from Miami to Dubai, right?
As brand-new copywriters (or anything else), we have to remember that we're learning something new. And when we learn something new, it can kick up feelings of resistance.
For most of us, it's been awhile since we've truly dug into learning something entirely new! It's hard to remember what learning something new is like.
But knowing that resistance will crop up is half the battle.
---
6. Surround Yourself with Support
There are many things you can learn to do on your own: change a flat tire, learn another language, and train a dog, for instance. Could some people learn how to become a copywriter on their own? Sure. But just like all the other things you can learn to do on your own, it's a heck of a lot easier (and more fun!) if you have a support system.
Why reinvent the wheel? Surrounding yourself with pros who know how to do what it is you want to do is a much faster ticket to success.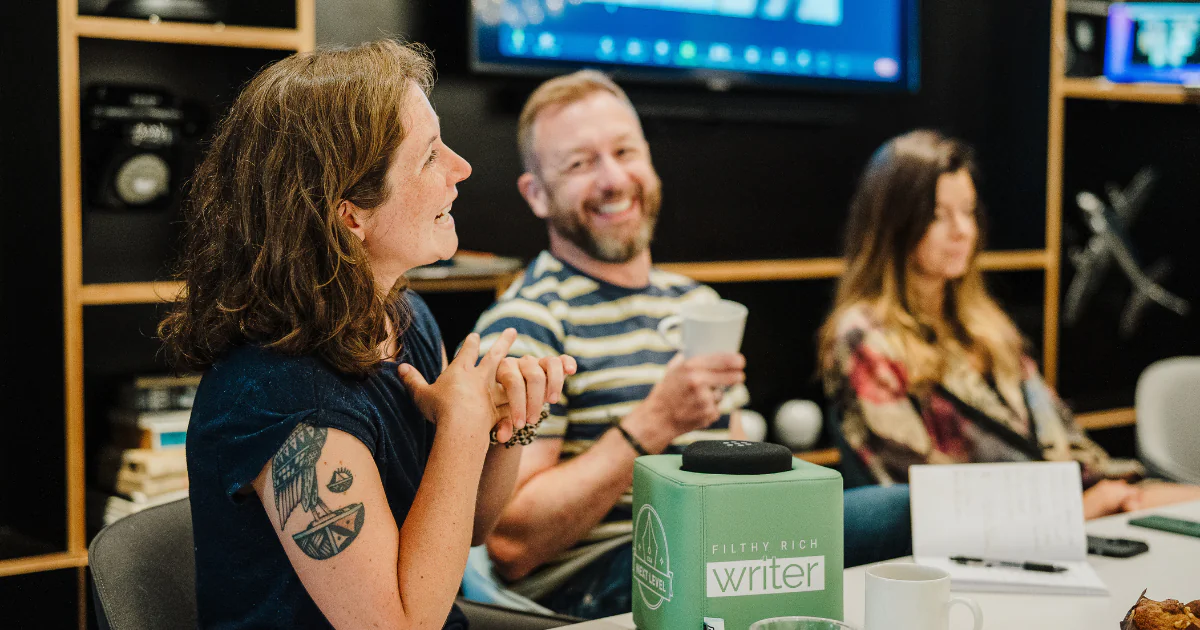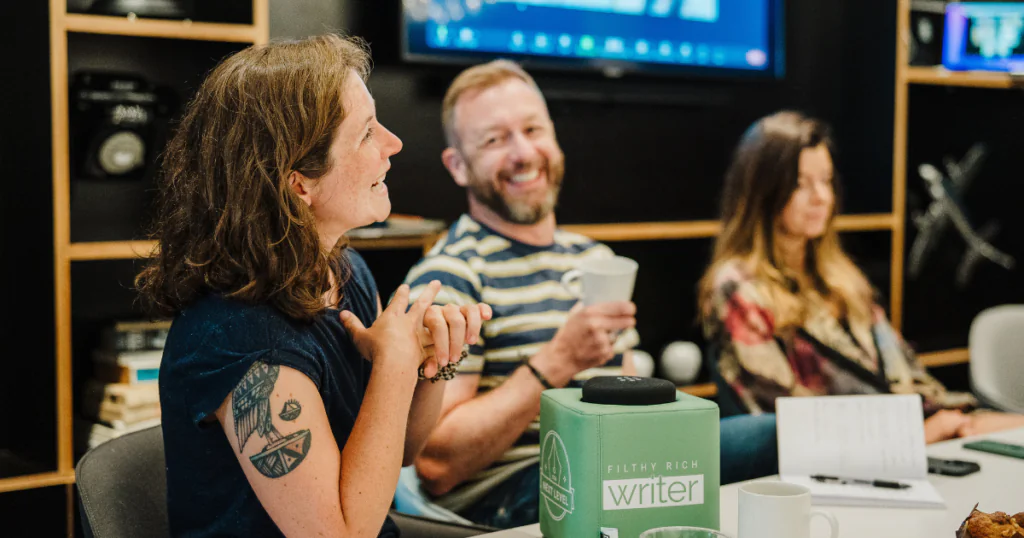 Whatever it is you pursue in life, take advice from people who had the same or similar goal and achieved it. Too often, the loudest people are those who haven't succeeded at what it is we want to do.
The Comprehensive Copywriting Academy's student-only Facebook group is one of the most supportive corners of the Internet (just check out some of their wins from the group here)
---
Watch More
Learn more about landing your first copywriting clients and how you can use spec ads as proof of your training and experience.
Getting Started as a Copywriter Has Never Been Easier!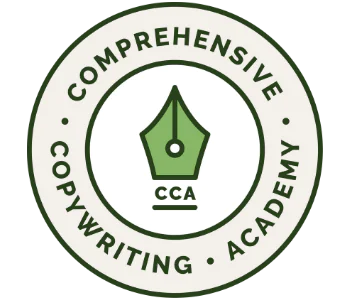 Whether you want to work full- or part-time for a swank ad agency, as an in-house copywriter, or build a 100% freelance copywriting business, the Comprehensive Copywriting Academy is designed to help you reach your goals (even if those goals change along the way!).
Through six, online, self-paced foundational modules, and 145+ deep-dive courses you'll get step-by-step instruction from copywriting pros. You'll learn how to write copy, build your portfolio, work with a designer, land clients, and much, much more.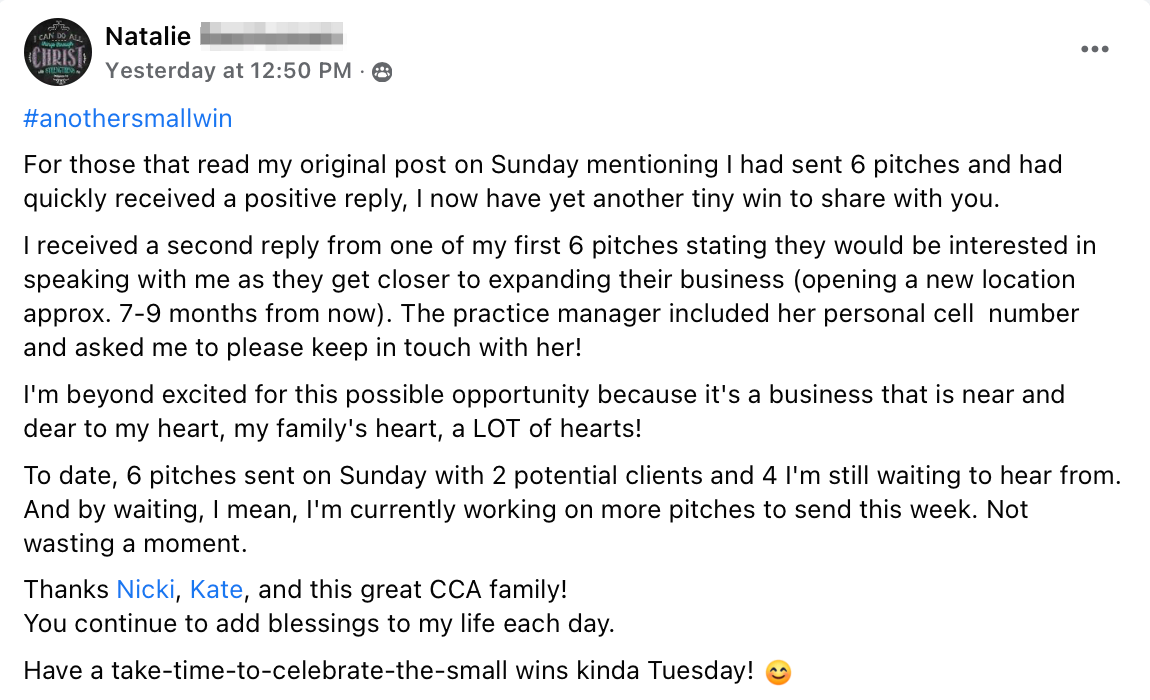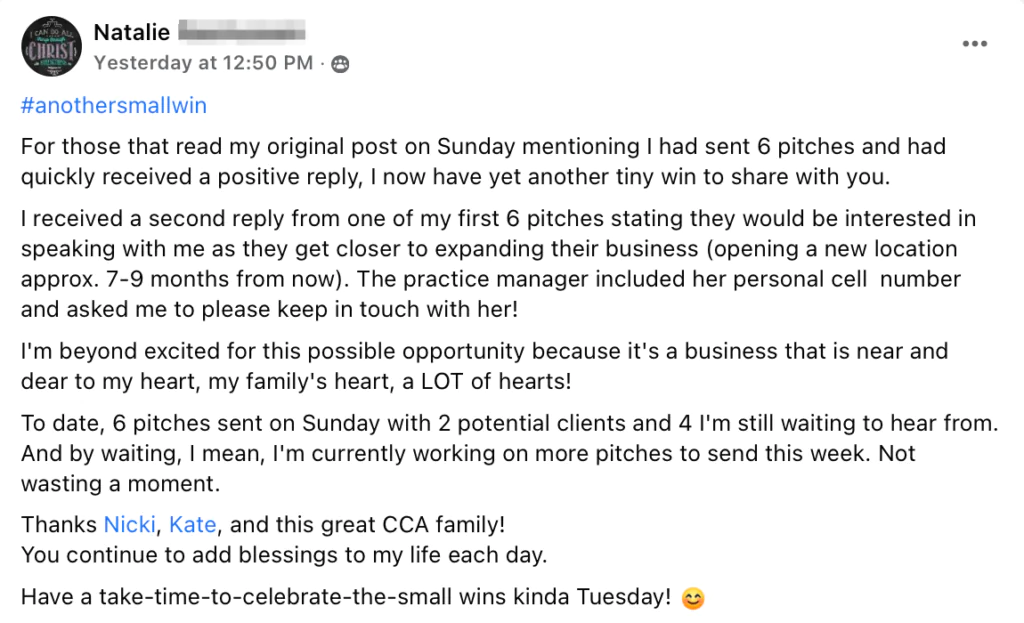 Last Updated on October 26, 2022