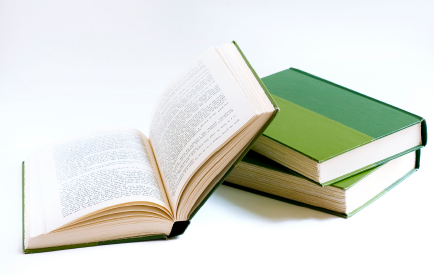 Today's question comes to us from Mike G., who gets right to the point right away asks, "What books do you recommend for copywriters?"
Great question, Mike. I've read a lot of books on writing in my career and these are three that I can definitively say that every copywriter—really, anyone who writes anything—should read.
1. Bird by Bird by Anne Lamott
Many writers have already discovered this gem, but because I'm still shocked by the people I encounter who haven't, I've got to include it here.
Lamott's book was written primarily for creative writers, but the takeaways are easily useful for copywriters, too. Some of her most insightful advice involves attacking projects one small piece at a time, writing "sh*tty first drafts" and using short assignments to get yourself going.
The middle of the book deals with ostensibly creative writing subjects like plot, characters and dialogue, but guess what? As a copywriter you've got to know how to tell a story, how to understand the character that is your audience and how to write in your company's voice. Really—if you haven't read this one yet, pick it up.
2. Influence by Robert B. Cialdini
This classic is all about how to make marketing more effective by utilizing any of six universal principles of persuasion. From social proof to commitment and consistency, the principles are time-tested ways to create marketing copy that makes people take action.
As you read, you'll also recognize how these principles are used on you every day. It's a fascinating read, and one that's essential to building your toolkit for effective marketing.

3. The Power of Habit by Charles Duhigg
The best copywriters are the ones that can get down to work no matter the circumstances and churn out sparkling copy even when they're not feeling "creative."
This book explores how to change bad habits and create good ones and, as a writer, you can use it to eliminate project procrastination and the often-invoked but completely controllable "writer's block." And then, of course, you can put in place habits to build your business and improve your life. Not bad, eh?
It's your turn! What books do you think every writer must read? Let us know in the comments below!
*Psst: This page contains affiliate links.
Last Updated on January 15, 2021 by Nicki Krawczyk